Richard Rouder, DPM
Board Certified Podiatrist
Richard Rouder, DPM
Dr. Rouder completed his residency in Podiatric Medicine and Surgery at the Veterans Administration Medical Center in NYC/NYU Medical Center and has been practicing in Staten Island since 1997. He is dedicated to providing skilled care and utilizes cutting edge technology, along with proven treatment options. Dr. Rouder practices a patient-centric health care model, where he educates his patients and works together with them to tailor an optimal path to healing. In addition, he regularly attends educational programs to provide you with the most up-to-date podiatric services. Dr. Rouder has appeared on the Today Show, Senior Living and The Frankie Boyer Show as an expert in podiatric medicine. He also presents programs to local organizations about a number of foot care issues. Contact us if your organization would like Dr. Rouder to speak to your membership.
Credentials:
Doctor of Podiatric Medicine, New York College of Podiatric Medicine, New York NY.
Board Certified: Podiatric Medicine, Podiatric Orthopedics.
Diplomate: American Board of Podiatric Medicine.
Fellowship: New York College of Podiatric Medicine, New York NY.
Residency: Veterans Administration Medical Center, New York NY.
Cofounder and Business Editor "Podiatric Medical Review", New York NY.
B.S. Major: Exercise Physiology and Sports Medicine, University of Arizona, Tucson, AZ.
Affiliations:
Richmond University Medical Center, Staten Island, NY.
Patient Care Associates Surgical Center, Englewood, NJ.
Other:
Father of 3 wonderful kids and 2 amazing dogs.
Retired division 1 soccer player but still plays weekly.
Bourbon taster, golfer, car enthusiast.
Nicole Brandefine, Medical Assistant
Nicole Brandefine
Nicole Brandefine is our office medical assistant who was raised in Staten Island. She graduated St. Peters Girls High School in 2005 and soon after began studying for her medical assistant career. She developed a strong sense of devotion for the medical field and later received her Certification in Medical Assisting from Willsey Institute . Her local roots and love for every patient make her the best fit for our team. She knows each and every patient by name and she keeps the office flow running smoothly day in and day out since 2006. You will be greeted with a smile from the moment you step in for your appointment, and she will always make sure you are treated like a V.I.P. She is a vital part of the S.I. Podiatry team!
Shannon Comitini, Billing Manager
Shannon Comitini
Shannon Comitini has been our billing manager since 2006 and is the most friendly person you will ever meet. She is committed to being a voice for all the patients when she is communicating with the insurance companies. Her empathy for people is unlimited and she takes time to fully explain the details to everyone. Shannon is a delight and we are confident she will always be available to help you.
Zina Colella, Front Desk Coordinator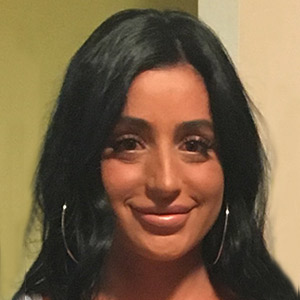 Zina Colella
Zina Colella is our front desk coordinator and the first impression of our staff. She will make you feel at home with her friendly disposition and caring smile. Her ability to multitask will instill confidence that everything gets done right the first time. Zina is usually the voice answering the phone and the welcoming face when you walk-in. She is fluent in Albanian and treats all the patients like they are family. Zina always works hard to keep the office running efficiently and values our patients' time. She's one of kind.
Gina Demattico, Front Desk Receptionist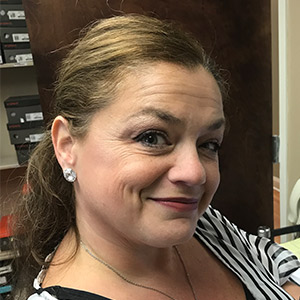 Gina Demattico
Gina Demattico is our front desk receptionist. She is a confident, calming presence and committed to making patients comfortable and welcome. Gina has been an important staff member since 2016 and is our "Girl Friday". She will solve problems and do it with a warm heart and true sincerity.